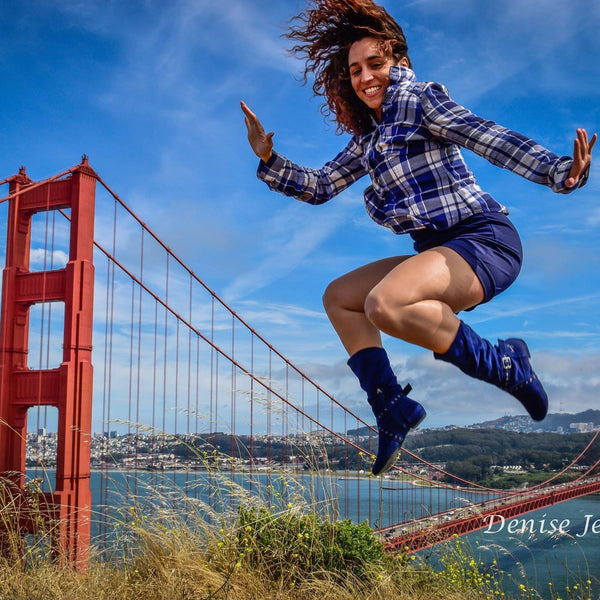 Marine Fabre
Our very first designer has always wanted to add comfort to the classy look of dance shoes. Now it's done!
Facebook
Dee Davis
For years Dee looked for a purse that would hold everything she needed but she couldn't find any that was handy.
2 years, one trademark, and 5 prototypes later, here it is!
PAX is Latin for "peace". She tells everybody : "My life is much more peaceful when I know where my stuff is, and I can get to it easily!"